The PKAT Promise
At the Peterborough Keys Academies Trust our ambitions are high. We want the very best for our pupils and students, and the wider community. That is why we have developed the PKAT Promise. It is our commitment to our staff to enable us to achieve our collective ambitions as a Trust. Expand the promises below to discover more about the commitments we make to our staff.
See you as a person, not just as a practitioner
It is our belief that the very best staff can only deliver on their potential if we respect their personal circumstances.
That is why we offer onsite nurseries at every PKAT school, flexible working opportunities and generous discretionary leave of absence for special family occasions and religious observance.
We also recognise the importance of work-life balance, and offer affordable and accessible healthcare, free and confidential counselling, discounts from healthy food retailers and an onsite gym and swimming pool at Jack Hunt School.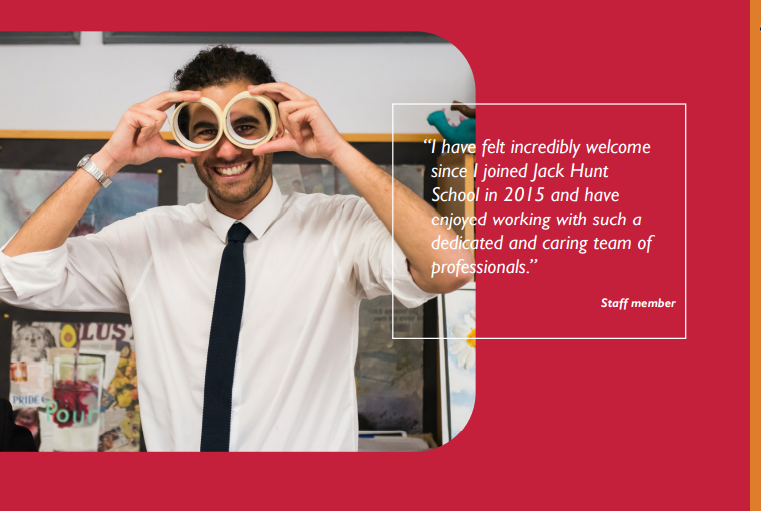 Value your career, not just your commitment
In the world of education, it is easy to simply focus on what you do every day.
Just like our children and young people, we recognise and support that you have personal aspirations and ambitions to develop your career in education.
We therefore offer tailored in-house and external CPD programmes including pathways to leadership through NPQSL, NPQML, NPQH, Teachmeets, Trust training days and other events.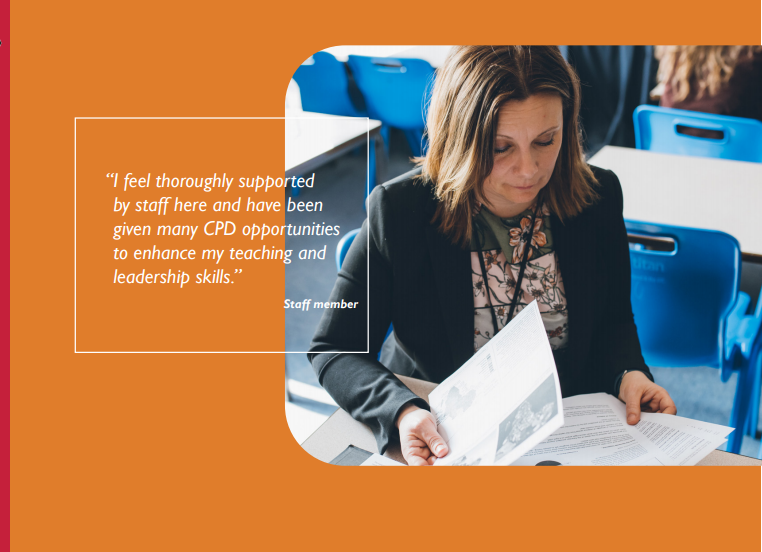 Reward and recognise, not just require
A career in education requires dedication and resilience.
When we are all working so hard to achieve the very best for our pupils and students that is inevitable. What we can control is how we reward our staff.
We have competitive salaries, supportive performance management, membership of the Teachers' Pension Scheme and the Local Government Pension scheme, relocation expenses for certain roles and access to exclusive discounts and benefits via Perkbox.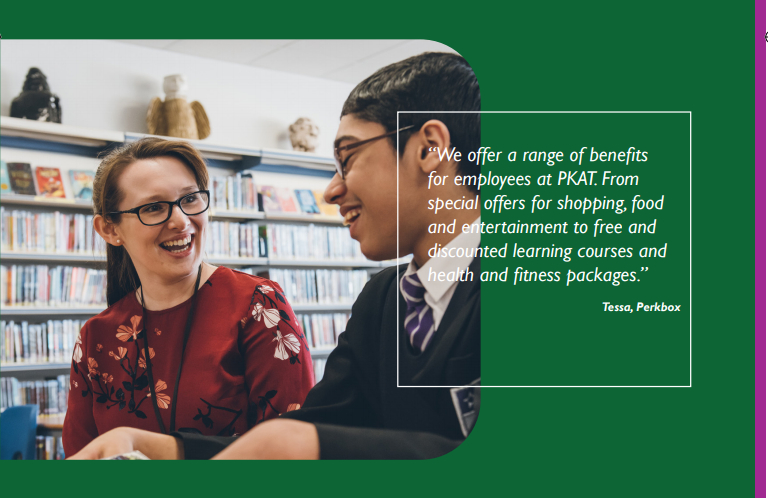 Focus on your well-being, not just your workload
It is not flippant to say that professionals need to be happy in themselves to provide the best for their community.
Managing workload is part of this, but wellbeing is much more than that. It is building a sense of belonging and self-worth and sharing positive experiences together. Staff wellbeing is extremely important to the Trust and the time individuals spend at work emphasises the importance of promoting health and wellbeing in the workplace.
Our staff wellbeing strategy includes a wellbeing committee with representatives from each school focused on overseeing the development and awareness of wellbeing activities; to consider how initiatives proposed in response to identified needs might be developed and funded; and to monitor progress and success.