CEO's Welcome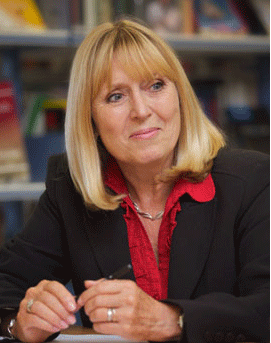 Working together as a Multi-Academy Trust has allowed us to use the expertise across our 5 schools to meet our common goals to give our pupils and students an inclusive, innovative learning community that respects and benefits everyone and has aspirational plans for the future.
From the moment children join us in either Nursery or Reception they begin a carefully sequenced learning journey to the end of Key Stage 5 where the curriculum in all schools is linked to our 5 Keys: Learning, Personal Best, Opportunity, Community and Leadership.
Through our iLearn Project we are unlocking the digital potential to transform learning in both the classroom and at home. Since January 2021 all our Year 6 and Year 11 pupils and students have had their own generation 8 iPad provided by PKAT to support, enrich and challenge their learning. After Easter all Year 5 and Year 10 pupils and students will also receive their own devices and by June all students in Year 12 will have their own device to take into Year 13. All teaching staff in the Trust also have their own iPads through the iLearn Project and are benefitting from an on-going, comprehensive training programme from Apple educators.
Our Trust developed a new curriculum for Year 7 to ensure the transition from Primary to Secondary school was planned the support the best outcomes for students and encourage independent and reflective learners through the development of exhibitions and student led conferences. This is now a fully embedded part of the offer for our PKAT learners.
Our PKAT Young Explorers programme replicates the Duke of Edinburgh scheme for all Year 5 pupils across the Trust and forms part of the Year 5 curriculum. Our rich offer for all the children in our Trust also includes a wide range of sporting activities and undertaking sports leadership courses; University visits in both Key Stage 2 and Key Stage 5; day trips, educational visits and residentials; theatre groups in school and educational visits to theatre productions; and a wide of competitions where pupils and students can showcase their talents.
All in our Trust have high aspirations for, and high expectations of, every single pupil and student. We want them to be well-rounded, confident, caring young people with leadership skills who are motivated to achieve their best in lessons and beyond the classroom. We want them to be involved in the school, local and global community and leave us as life-long learners, equipped to build on their success and contribute positively to our future.
Pamela Kilbey, CEO, Peterborough Keys Academies Trust.