Generous donation at Middleton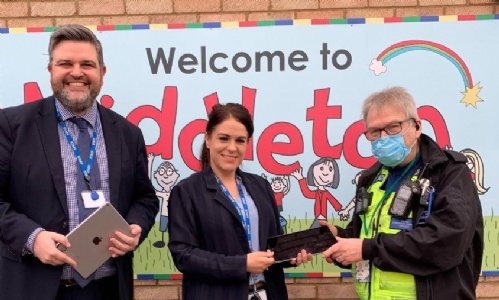 PCSOs deliver iPads for Middleton children courtesy of Cambs Youth Panel.
On Friday 28th January, Middleton School took delivery of 10 new iPads to be used by children across the school. The devices were donated by the Cambs Youth Panel, an organisation who have been supporting children and youth, young people and families with digital technology since March 2020 and the first Covid 19 lockdown. The Cambs Youth Panel work with the Police, schools, businesses and other partners to provide support and give young people in the area an important voice. Children and staff at Middleton would like to say a huge thank you to our forfends at the Youth Panel.
For more details please see https://cambsyouthpanel.co.uk/